FIBERGLASS YACHT REPAIR, LAMINATION AND EXTENSIONS - FORT LAUDERDALE / DANIA BEACH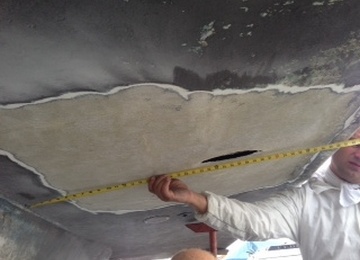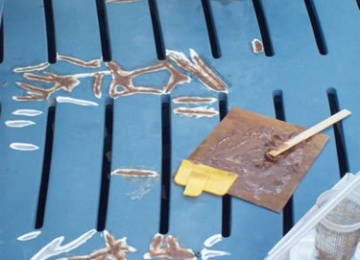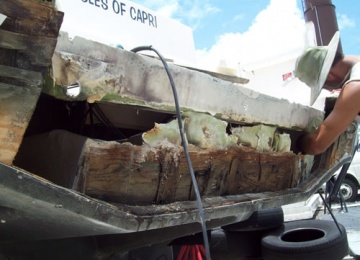 CNB Yacht Refinishing can repair all composites, epoxys, isophthalic polyesters, vinylester, and Kevalar built boats.
Here, at CNB Yacht Refinishing, our technicians repair cracks, holes, split laminate areas and impact damage, also. In the industry, everyone calls himself a ''fiberglass expert'', although most don't know the difference between fire retardant, heat resistant resins used in engine rooms, Kevalar modified fiberglass polyesters, and their compatibility with other resins and uses.
CNB Yacht Refinishing can build fiberglass parts, bulkheads, and other components where weight, heat resistance, and moisture are the combating elements. Fiberglass matting CSM, Woven Roving, Combination By –axle, and cloth have to be used in close correlation with each other, in order to provide the correct amount of strength, flex, and rigidity on a newly fabricated part or repair.
Many times our techs had to fix someone else's repair. Don't pay twice; contact CNB Yacht Refinishing to get it right the first time! We are fully insured and able to service in any yards from Miami to Fort Lauderdale/ Dania Beach to West Palm Beach.