NON SKID FINISH - FORT LAUDERDALE / DANIA BEACH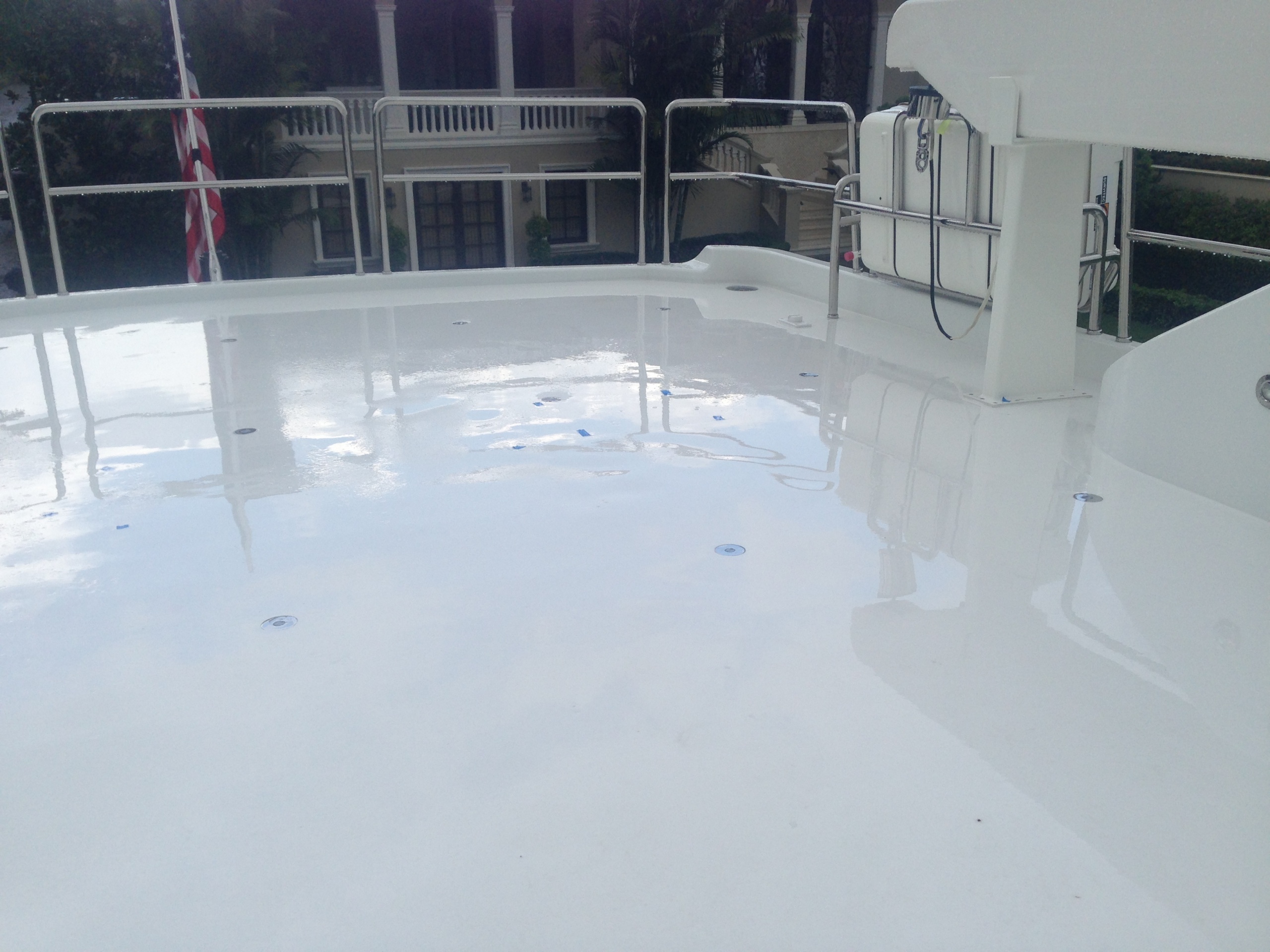 Nonskid is applied on most decks and top sides areas to provide a non-slip surface to walk on safely.
Nonskid can be applied in several different methods, depending on vessel's location, time factor, owner surface preference and vessels intended use. On the majority of yachts and pleasure vessels, nonskid is sprayed on to a fine/coarse consistency.
Many commercial and charter vessels, require rough rolled finish or combination sprayed due to heavy foot traffic involved. The spray methods provide great results, but the vessel needs to be masked entirely, top to bottom to avoid overspray on top sides. CNB Yacht Refinishing provides an application where the texture aggregate is applied alone, dry over a wet roller paint coat, followed by a last seal coat on top, which saves numerous labor hours in masking the vessel or in Marina environments, where boats are in close proximity to each other, therefore avoiding overspray on neighboring vessels.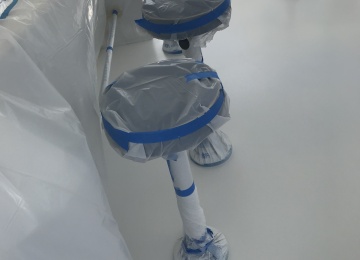 Most paint brands are compatible with nonskid texture application and CNB Yacht Refinishing can match any product color and custom application, that you vessel requires. We are fully insured and mobil services anywhere in South Florida , from Miami to Fort Lauderdale, orWest Palm Beach .
We provide stippled finishes with gelcoat, epoxy and urethane finishes for various applications: engine rooms, overheads, side decks, and mast step pads.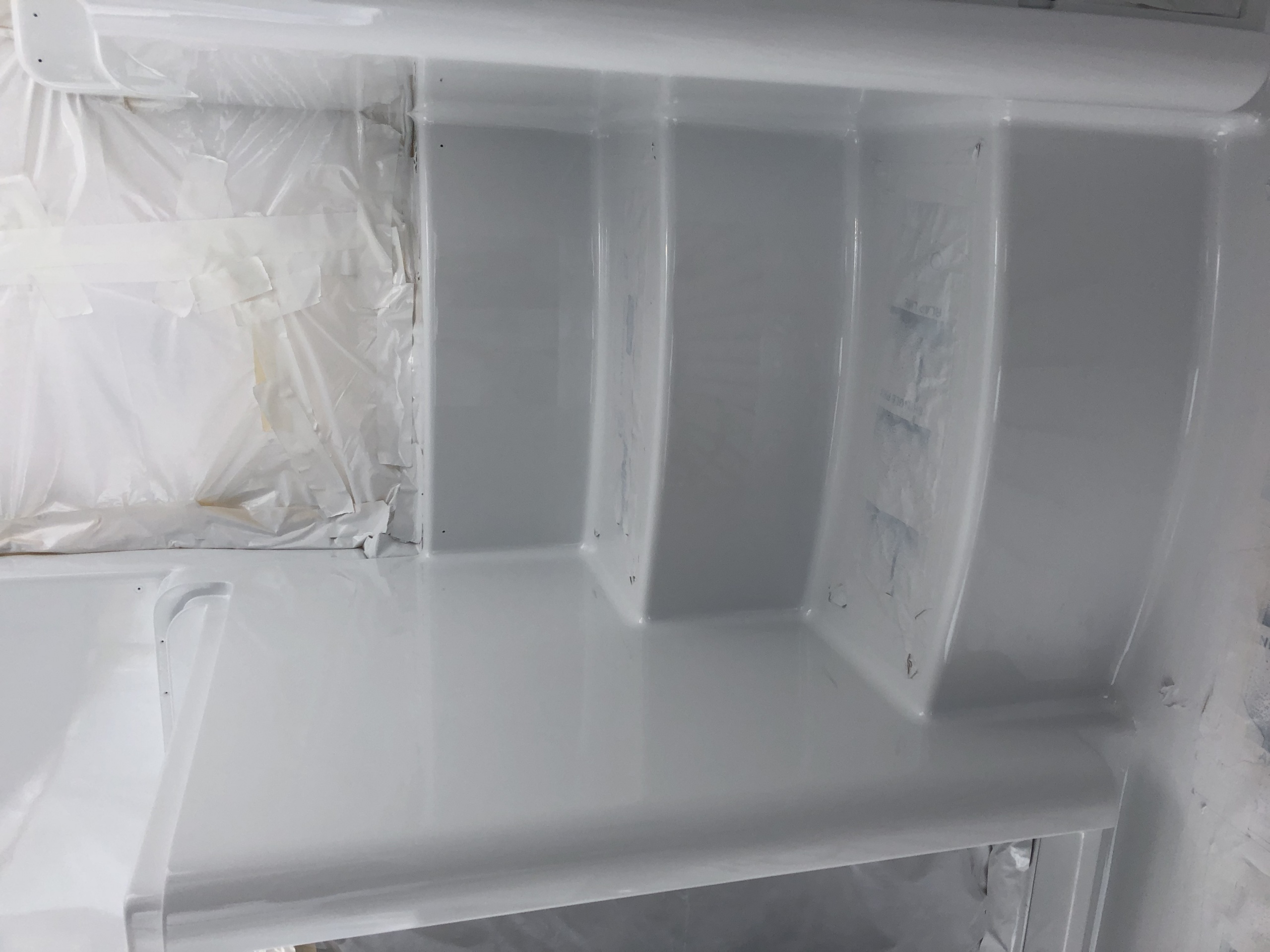 We are also, certified as an environmentally friendly, clean, and green application of all waterborne nonskid finishes on marine application. CNB Yacht Refinishing uses turbine spray units for that purpose, to cut down V.O.C.and overspray by 98% on average. The efficiency and product saving is past on the customers, therefore we are able to be extremely price competitive in this field. If nonskid is on your punch list, during your off season, or marina down time, we can provide application no matter where the vessel is docked, Fort Lauderdale/Dania Beach, Miami, or Palm Beach.