METALLIC FINISHES - FORT LAUDERDALE / DANIA BEACH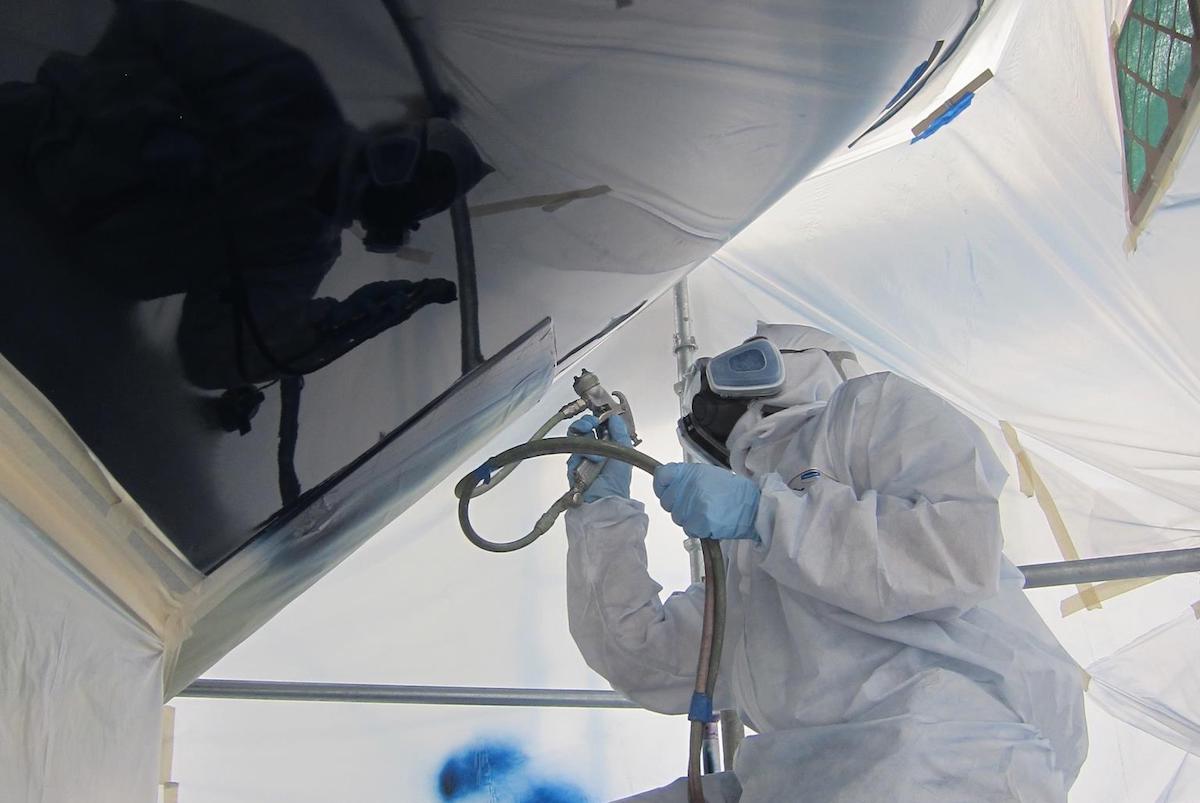 Marine metallic finishes come in many different colors and brands, including Alexeal, Awlgrip, Dupont, Siko, Inrom and many more. CNB Yacht Refinishing, located in Fort Lauderdale/ Dania Beach area , is a proud applicator of them all, with perfect results, due to many hours spent training our employees, in all aspects of application on metallic colors. Many of our competitors cringe when they hear the product and what it takes to achieve that perfect finish. Some painters will only apply one brand of metallic paint , because they lack skills required. This limits you, as the customer, and the ability to choose a specific color, which may set you apart from the other vessels, or simply preference and warranties on chosen brand of metallic paint.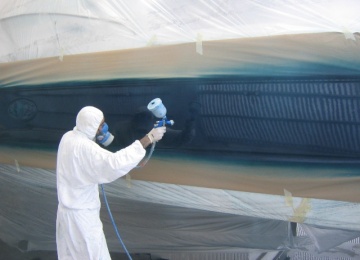 Most metallic colors are multi stage applications which require a base coat, color coat, pearl effects, and clear coats. This 4 to 5 stage process, requires precision, correct time management, proper air temperature, and quality compressed air equipment, and last , containment and air extraction systems to match the project. If any of these factors are not matched, and compatible with each other, the final metallic finish will have catastrophic results.
Also, understanding the vessels substrate surface and compatibility with the metallic finish , is very important for you as the customer, assuring that your asset is well protected. This is why product and applicator warrantees are very important and go hand in hand with each other. So, if you are for that sleek moon glow silver metallic, sexy champagne pearl effect , or sapphire blue metallic , you've come to the right place!
In conclusion, if the color palate on your vessel is lacking, CNB Yacht Refinishing, can definitely make it a head turner again, with custom color coordinating metallic and clear coats that provide robust gloss retention for years to come, any shipyards you would prefer, from Miami to Fort Lauderdale/Dania Beach or West Palm Beach.