YACHT EXTERIOR POLISHING - FORT LAUDERDALE / DANIA BEACH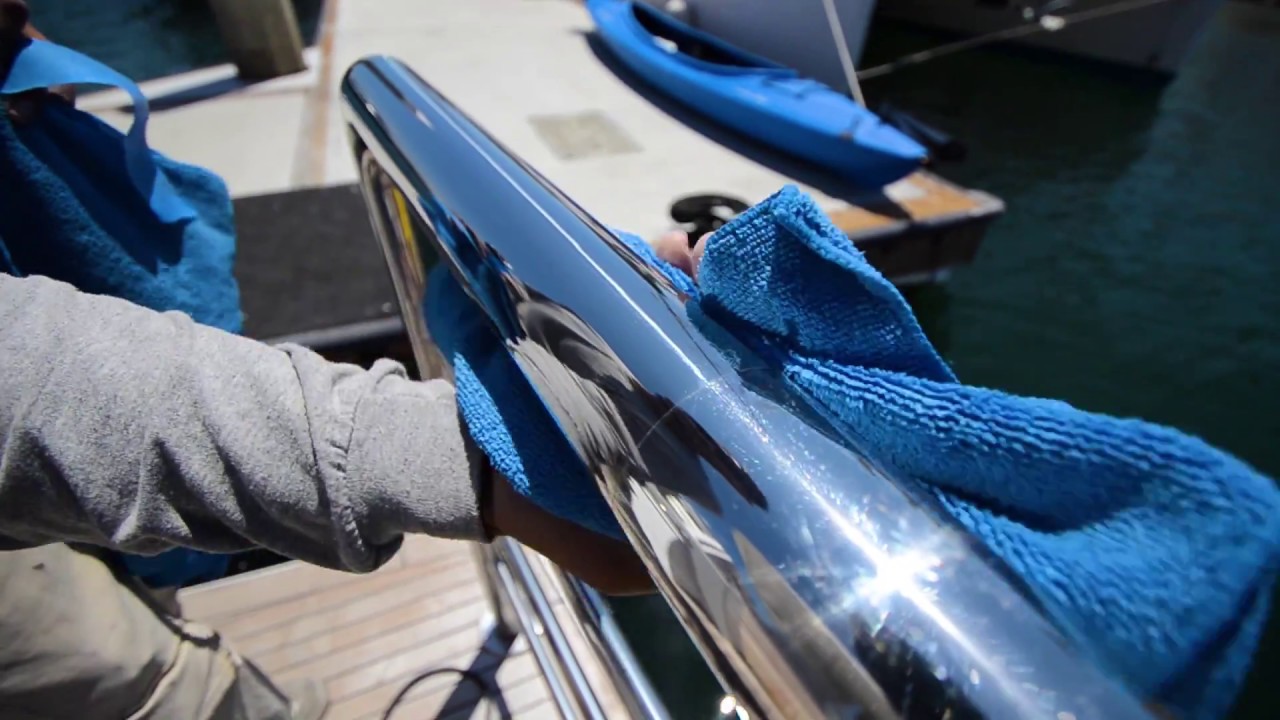 We treat oxidized gelcoat, paint, tarnished stainless steel, and aluminum surfaces. Here, at CNB Yacht Refinishing, our experts start out by wet sanding in extreme conditions, where excessive rust stains, oxidation, or tarnish occurred. We test the surface finish first, to determine the proper procedure for each individual project, and provide test samples for reference, so the end customer understands exactly what the final outcome will be.
Sometimes polishing is not the most cost effective method, so we at CNB Yacht Refinishing, want to provide all the options available, including longevity, and being cost effective at the same time. We carefully protect all the hardware and decks prior to any procedure. The final outcome is always a beautiful high gloss finished look that lasts.
CNB Yacht Refinishing will apply any customer preferred products from 3M, IShine, Meguiars, Carnauba, Collinites, Awlcare, and many more options. We will always refer the best application for each job, but always open to any product our customers request.
CNB Yacht Refinishing sands and high speed polishes rails, anchor plates, windless components, etc., multi-step high grade rouges that provide a lustrous shine that lasts.
If your vessel needs any the above services, please contact CNB Yacht Refinishing , for a free professional consultation and estimate. We are located in Fort Lauderdale/ Dania Beach, but can service your yacht at your location, from Miami to West Palm Beach.